Education Translation Services
Columbus Lang provides the greatest education translation services in Spanish, Chinese, Arabic, and way too many other languages to colleges, universities, academic institutions, and high schools to assist them achieve worldwide success.
International Education Translation Services
Are you an educational institution or public school district with an international student population that requires translation of your website, academic transcripts, or instructional materials into Spanish, Chinese, Vietnamese, Arabic, or any other languages? Columbus Lang is your hero in a cape that will take your hand to the land of success with education translation services and academic translation services that are solid and high-quality. For the nation's leading academic institutions and vocational schools, we provide on-demand and precise education translation services between English and Spanish, English and Chinese, English and Korean, and many other languages. We, Columbus Lang, are your one-stop shop for fast and quality education translation services, whether you need to translate your school's website, marketing materials, parent permission forms, student handbooks, or even if you need elearning translation services
More and more colleges, universities, and high schools in the United States are designing courses and academic programs to attract foreign students from China, India, and other Asian and European nations. To successfully interact with prospective international students and their parents on a global scale, schools must translate their websites, course introductions, and marketing materials into the target languages in a timely and high-quality manner. This is our role! We are able to provide training translation services and elearning translation services in no time with error-free quality. We have the experience, best-in-class localization procedures, and linguistic resources to create world-class language solutions. We further have a huge staff of local education translation services linguists and subject matter specialists that specialize in translating academic subjects with the utmost language correctness and cultural sensitivity. You should be duly assured that Columbus Lang is a language industry leader, providing next-generation translation technology solutions that assist the nation's top schools and institutions in providing the greatest international student experience across languages.
Education Translation Services
Quality Academic Translation Services
Our highly experienced education translation services linguists and multilingual subject matter specialists are capable of providing academic translation services for colleges and universities in the United States, as well as public and private high schools everywhere else in the vast world:
6
New Student Orientation Materials
10
Immigration and Visa Applications
13
International Exchange Agreements
Education Services
E-learning Translation Done Right!
Besides academic translation services, Columbus Lang provides the most professional elearning translation services. People all around the world may access your elearning courses and training programs thanks to elearning translation services. This result is achievable with the help of elearning translation and localization services we provide 24-7. Your staff and students will learn and retain knowledge more efficiently if they use the language with which they are most acquainted. They might feel appreciated, driven, and engaged, which would lead to increased productivity and performance. The success of your organization or business is guaranteed when you employ elearning translation services since maximum impact and engagement are achieved, a positive brand image is maintained, and all contents are comprehended. On the other hand, an experienced elearning translation agency, such as Columbus Lang, can help you get there quickly by providing qualified and experienced translators who can provide, by nature, elearning translation services for example, while avoiding cultural misunderstandings and worries.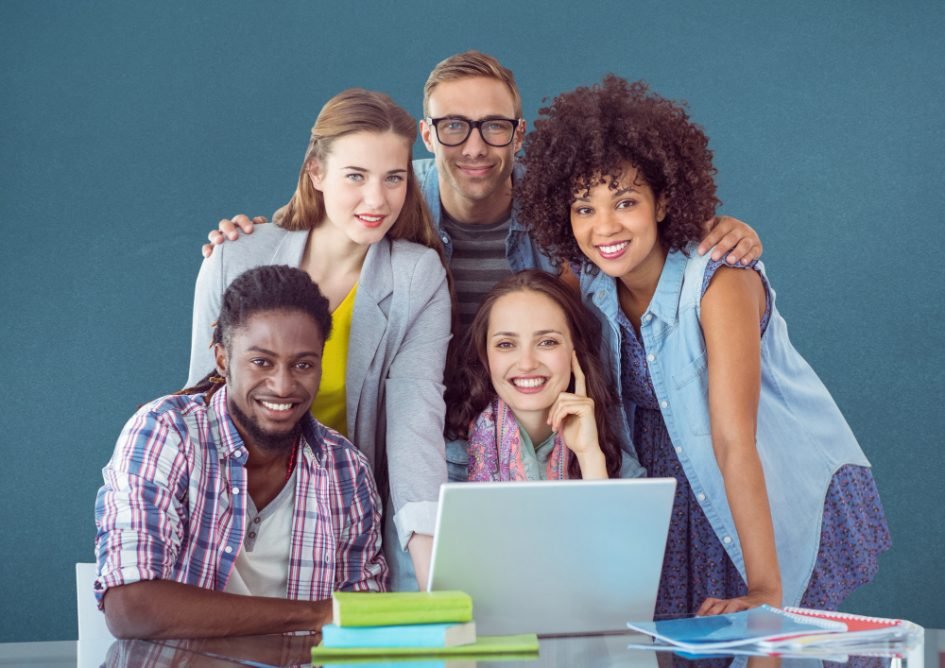 Education Services
All Kinds of Academic Translation Services
Columbus Lang employs one of the most extensive teams of experienced native education translation services linguists and subject matter specialists who specialize in translating for a wide range of academic subjects and fields. We have the knowledge, best-in-class methods, and cutting-edge technological solutions to assure the highest level of language quality and localization efficiency, whether you require translation services for medical schools, law schools, or finance institutions. We are so confident in our academic translation services because we work with all kinds of Educational top institutions. The professional schools we serve are listed as follows:
The Benefits of E-learning Translation Services
The solution is easy if you want to expand your courses beyond language limits. You must give more tailored, relevant, and interesting learning experiences to people of diverse languages, ethnicities, and backgrounds. Why limit your online course to simply one language if you may set goals to widen its reach and provide it in many languages if you are an online elearning provider?
And, if your company offers training programs for its employees in other countries, English can always be the default language! But you need more than that. Columbus Lang is here to help you by providing elearning translation services that guarantee huge success and vast expansion of your courses. Or on the other hand we ease out the understanding of your training programs by our training translation services tailored for companies and businesses.
Columbus Lang has been a major certified education translation services provider in several countries for many years, with high client satisfaction. We have assisted our partners in globalizing their operations by providing academic translation services, training translation services, elearning translation services, and other services. So, if you're looking for a translation company that can handle it all, we got it! Contact us now.
Get Your Documents Translated Now
Easily translate your documents and digital content with quality and speed in over 160 languages.