Medical Translation Services
Look no further than Columbus Lang if you need a medical translation services provider who can deliver precise and accurate medical documents translation services in accordance with industry standards and a complicated regulatory environment. We are the ones for it!
Medical Translation Services
The realm of medical translation services, in general, is focused on detail, because excellent translation is not just a matter of priority but also, literally, a matter of life and death. Every word counts and makes a huge difference. The tiniest error made while providing medical records translation services, for example, can be fatal or jeopardize the worldwide success of a new pharmaceutical or medical technology, jeopardizing years of study and considerable effort.
Columbus Lang is well equipped to break down all linguistic and cultural barriers, allowing you to reach a larger audience of medical specialists and patients while providing medical document translation services. We can even provide medical records translation services whether it was Spanish medical translation services or in any other language. Below are some of the medical translation services we provide:
1
Medical Reports Translations
2
Medical Records Translation Services
3
Clinical Report Translations
4
Discharge Report Translations
5
Hospital Employee Manual Translations
8
Medical Case Studies Translations
9
Drug Description Translations
11
Medical Product and Operating Manual Translations
12
Medical Equipment Translations
13
Medical Software Translation and Localization
14
Study drug labels and drug inserts
The Best Medical Translation Services Providers
Columbus Lang pushes translator and medical translation services providers from medical backgrounds to the front line as they are the best ones to take this role. Our medical translation team is comprised of not only professional native-speaking, locally-based linguists, but also science geniuses with considerable subject-matter experience. Our teams of well-versed linguists have contributed to the success of hundreds of life sciences and medical enterprises throughout the world by having a strong understanding of the complexities of the industry and the target culture, as well as regulatory constraints.
To deliver specialized and creative medical document translation services, our medical translators draw on their knowledge as well as the strength of industry-leading language technology tools. To enhance the productivity of your translations and the effect of your messages, they rely on glossaries, translation memory, and up-to-date reference material. And the result is the best medical translation services in the region. Our medical translation services adhere to the ISO 9001 certification standards, ensuring that all of our medical records translation services or medical documents translation services are error-free. You will always be confident that your communication is delivered just how you intended.
Quality Management
We have a sophisticated 3-step quality assurance procedure, TEP (Translate, Edit, and Proofread), which leaves no space for error in addition to our tight quality control. Recognizing that no translator, no matter how skilled, can identify every minor error, a team of three qualified linguists: a translator, a reviewer, and a proofreader, commit to producing accurate and consistent medical translation services.
We make sure that effective medical translation services of extreme accuracy, total precision, and maximum clarity are provided within the agreed-upon time frames. So, you and your business get swift, accurate, and high-quality medical records translation services, medical documents translation services, or even more.
Furthermore, we adhere to the global legal framework as well as all current regulatory regulations that regulate the business, assuring safety and efficiency. We secure your privacy and keep your translations very secret, whether it is a clinical study, marketing materials for a worldwide product launch, or patient medical data. Our strong non-disclosure standards and strict confidentiality policy protect your data from security breaches. Your business is safe with Columbus Lang.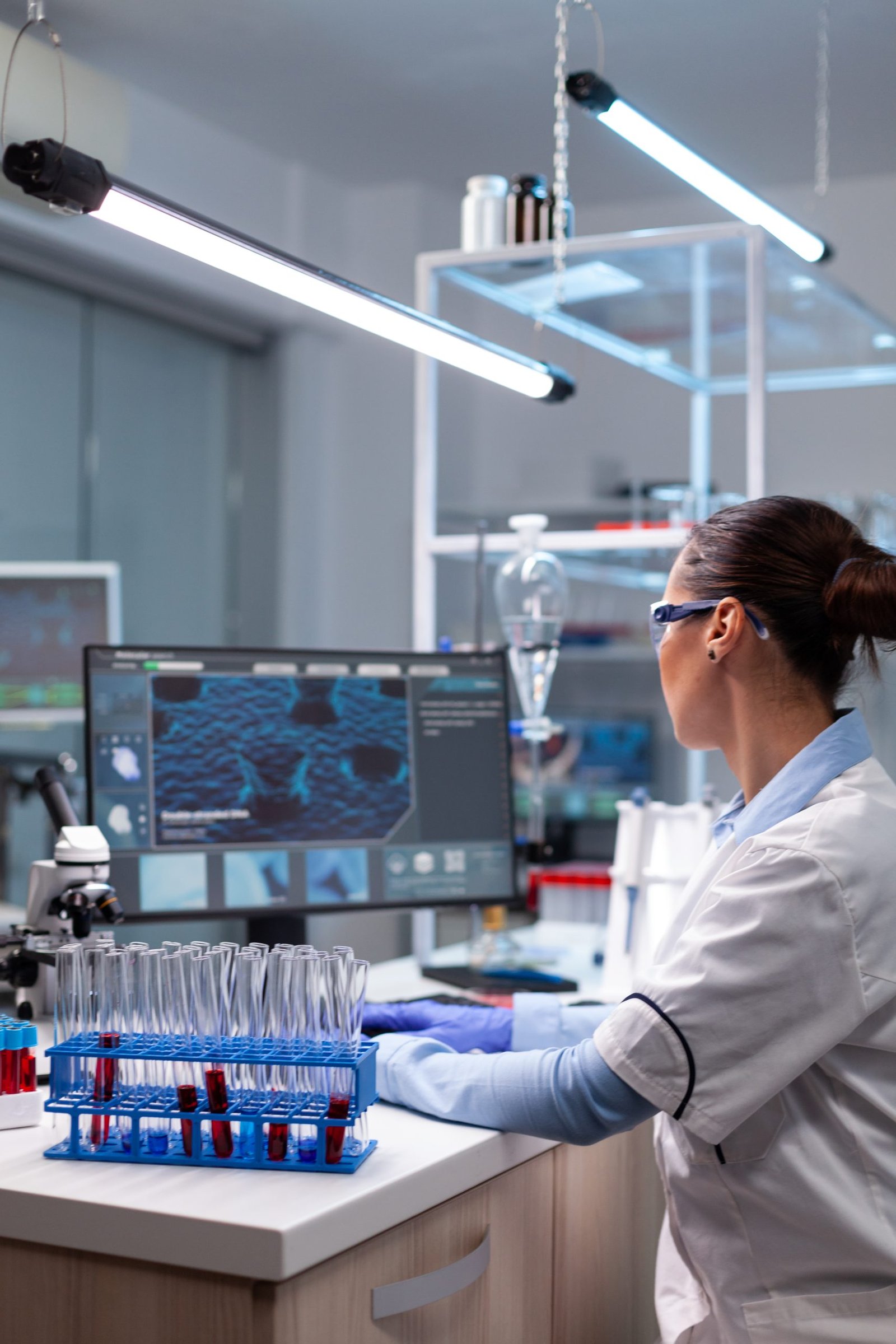 Medical Translation Services
Medical Sectors
Medical Translation Services for Clinical Research 
Clinical studies include multiple stages with diverse document kinds and very strict timelines. That is why you should choose Columbus Lang to be your medical documents translation services provider, as we have established a strong reputation among the world's leading pharmaceutical corporations for providing high-quality clinical research translation and linguistic validation services.
Medical Translation Services for Medical Devices
Medical devices are crucial products that must be operated on and used in a precise and comprehensive manner. Long documentation containing instructions and advice might be difficult to read in a language that is not your native tongue. Our medical documents translation services can help you translate medical device instruction manuals and pamphlets into a variety of languages while retaining appropriate terminology.
Medical Translation Services for Pharmaceutical products
When it comes to pharmaceutical translation, mistakes might lead to damage or death! As a result, every pharmaceutical document that requires translation must be worked on by only medical and pharmaceutical specialists and translators. Following the most modern technology in the pharmaceutical industry, medical document translation services must be executed with the greatest degree of quality check to ensure that it is error-free, especially when addressing the restrictions on new medication research and selling it in various locations.
Medical Translation Services for Healthcare
Our licensed medical translation services specialists are committed to our clients' accounts in a variety of languages. They also work around the clock to guarantee that healthcare records are translated to the greatest possible standard. We provide medical records translation services for all patient information so that they fully comprehend their situation.
For many years, Columbus Lang has been a leading certified medical translation services provider in numerous countries, with excellent client satisfaction. We've been helping our partners in globalizing their operations by offering medical document translation services, medical device translation, clinical research translation, medical records translation services, medical website translation, and other services. So, if you're searching for a translation agency that can do it all, we've got you covered!
Get Your Documents Translated Now
Easily translate your documents and digital content with quality and speed in over 160 languages.